Learning Methods
Once a coach and his client have agreed that there is a learning need, either for the client himself or for one or more others within the organisation, it is important to select the correct method for the learning to take place effectively. There are many opportunities for people to learn, some of which are listed below.
Learning opportunities
Learning opportunities are often classified as on or off the job, according to whether or not they take place whilst working or as a separate activity. Some learning opportunities involve both and these are referred to as blended learning.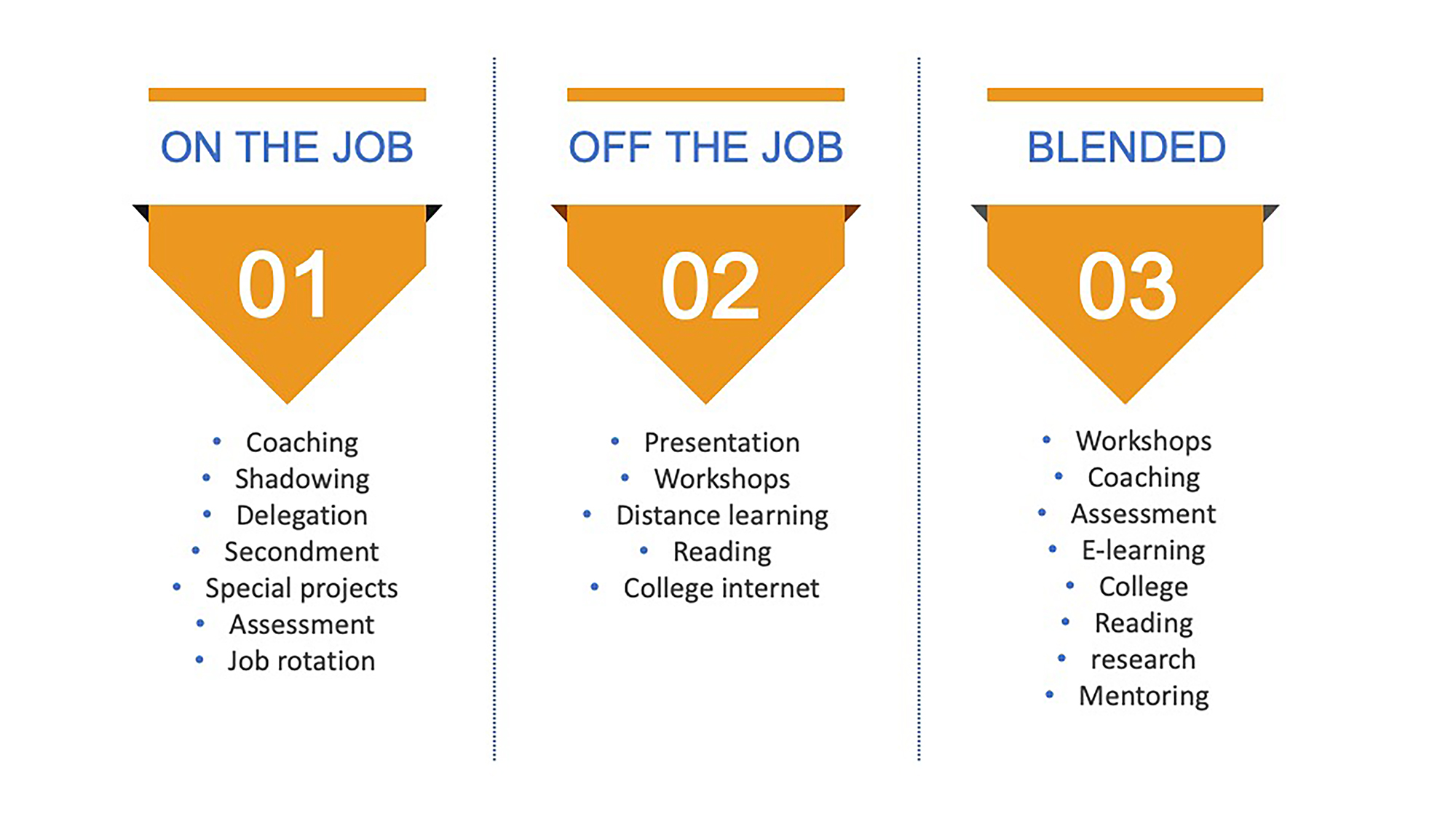 Classification of learning opportunities
Much learning in the workplace takes place as a result of on the job coaching. The STEER Model ensures that on-the-job coaching is formally structured: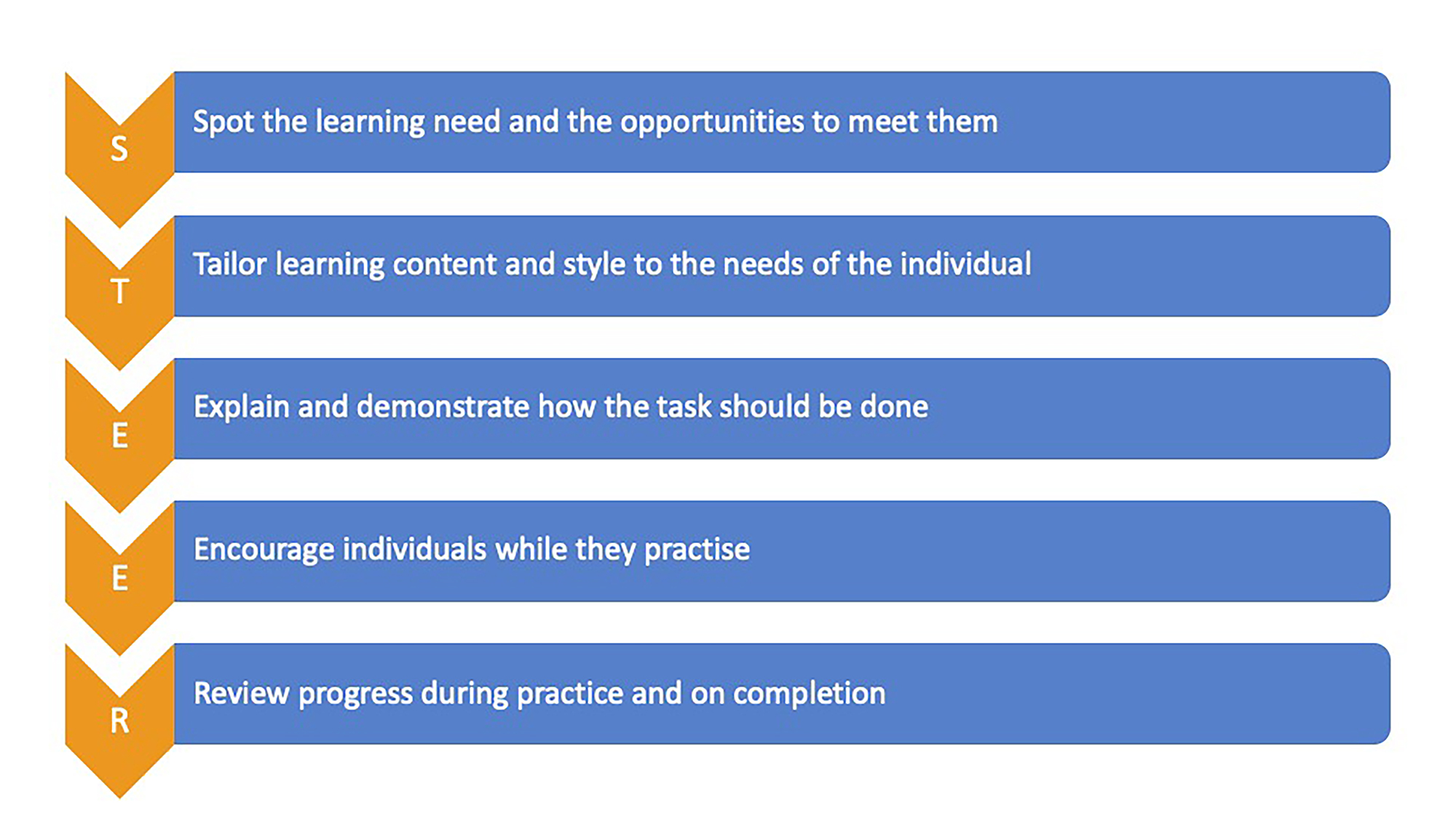 The STEER Model
Spot the learning need and the opportunities to meet them
Tailor learning content and style to the needs of the individual
Explain and demonstrate how the task should be done
Encourage individuals while they practice
Review progress during practice and on completion
Click on the lesson title under the "Next" button below to access the following lesson.