Action Plans
Action plans can take many forms. In some instances the action plan might take the form of:
A set of minutes resulting from a group discussion or facilitation session
A checklist or bullet list of action points
A mini project plan with a simple Gantt chart setting out the time line for each activity
A flow chart describing showing the relationship of each activity
A flip chart capturing the actions agreed during a planning session
A mind map detailing actions, outcomes, deadlines and resources
An e-mail summarising the key actions and activities following the coaching session
A detailed, formal action plan using a standard template
A copy of the coaching record used by the coach to capture the key points explored during a coaching session
The action plan is the product of or outcome of action planning. It is an important document as it provides a record of what has been agreed; it is a communication tool as well as a monitoring and reporting tool.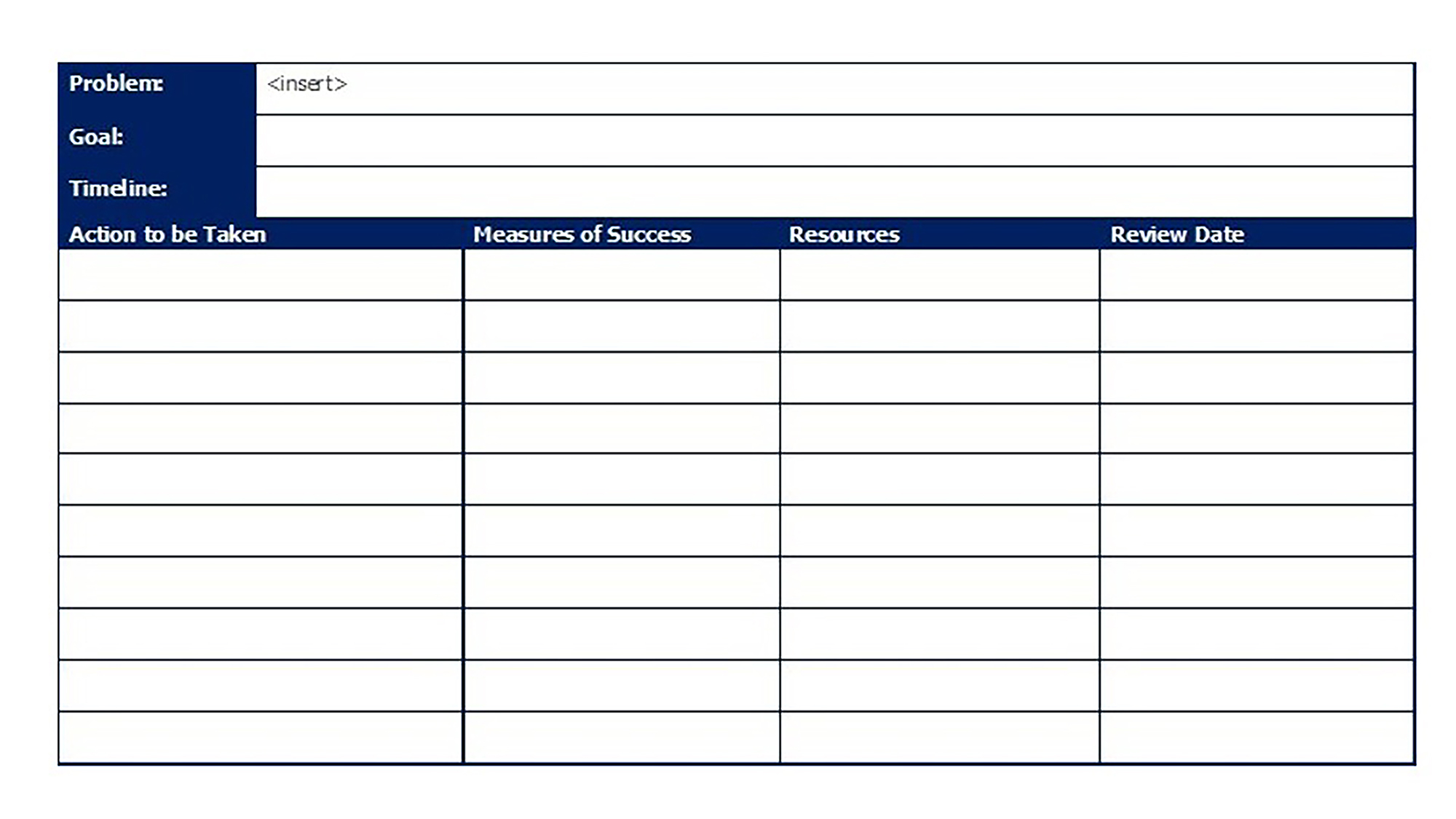 An example of a formally recorded action plan
Click on the lesson title under the "Next" button below to access the following lesson.