Coaching Tools: Generic
Coaches require two sets of tools in their toolbox: generic coaching tools and specialist coaching tools. In the same way that a craftsman needs to select the right tool for the right job, so too do coaches.
There are many different types of coaching including business coaches, executive coaches, performance coaches, skills coaches and life coaches. Whilst they might each make use of some of the same generic tools, they will also need specific tools to help their clients.
Force Field Analysis
This tool is helpful when trying to identify, list, explore and discuss the issues or forces that are positively or negatively impacting upon the client's behaviour and choices.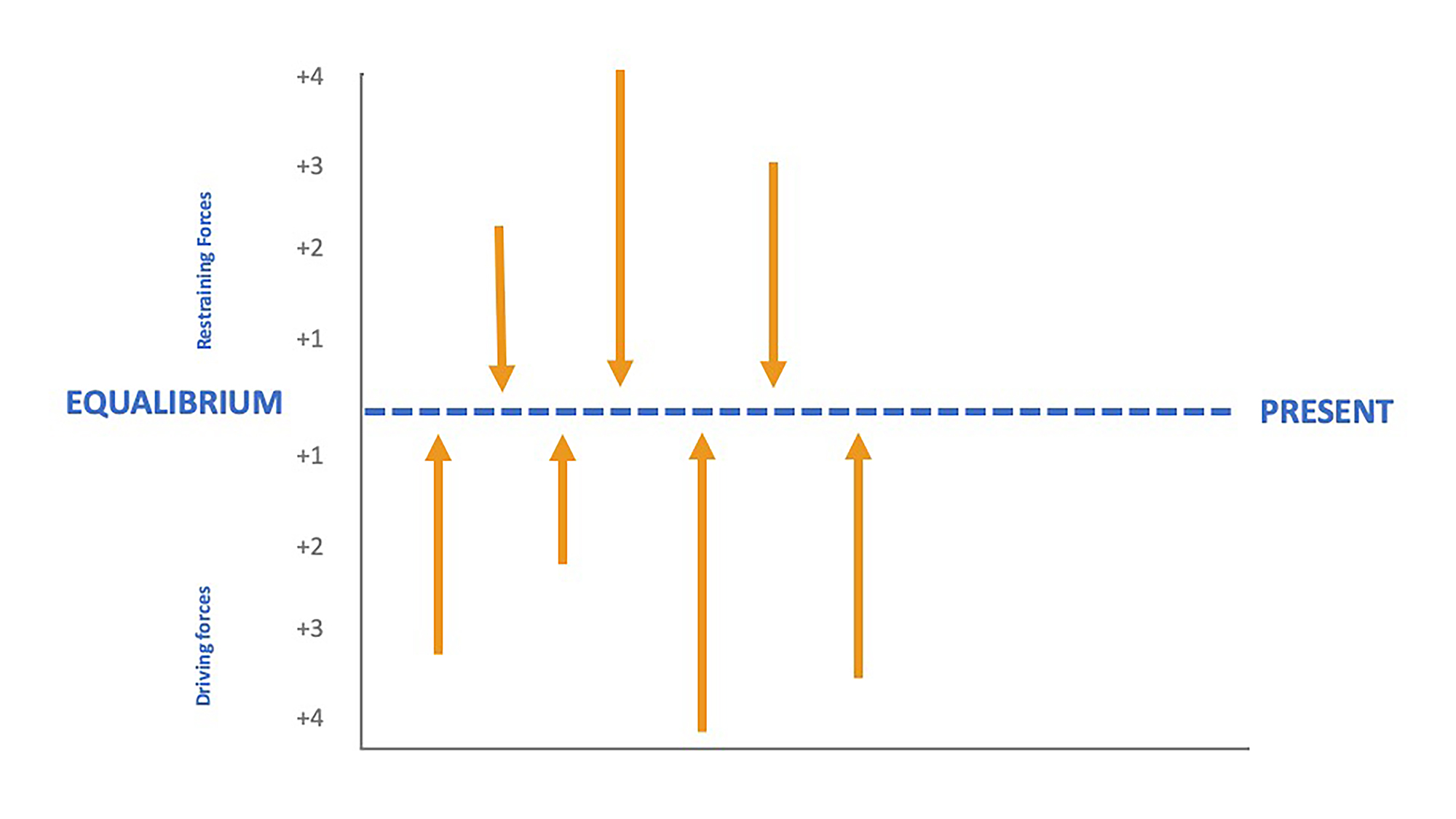 Force Field Analysis
Positive forces are called 'driving forces' and negative forces are called 'restraining forces'.
Brainstorming, analysing and charting these forces enables coaches to help clients to:
Establish the key issues or forces
Determine the relative strength and impact of the forces
Identify what resources and actions are required to reduce constraining forces and competing forces
Create momentum for implementing change
The concept underpinning force field analysis is that the driving forces need to be stronger than the constraining forces in order to move forward.
3 A's Model
The 3 A's Model provides a framework to help coaches and clients explore which elements require development or strengthening into order to achieve Higher levels of performance.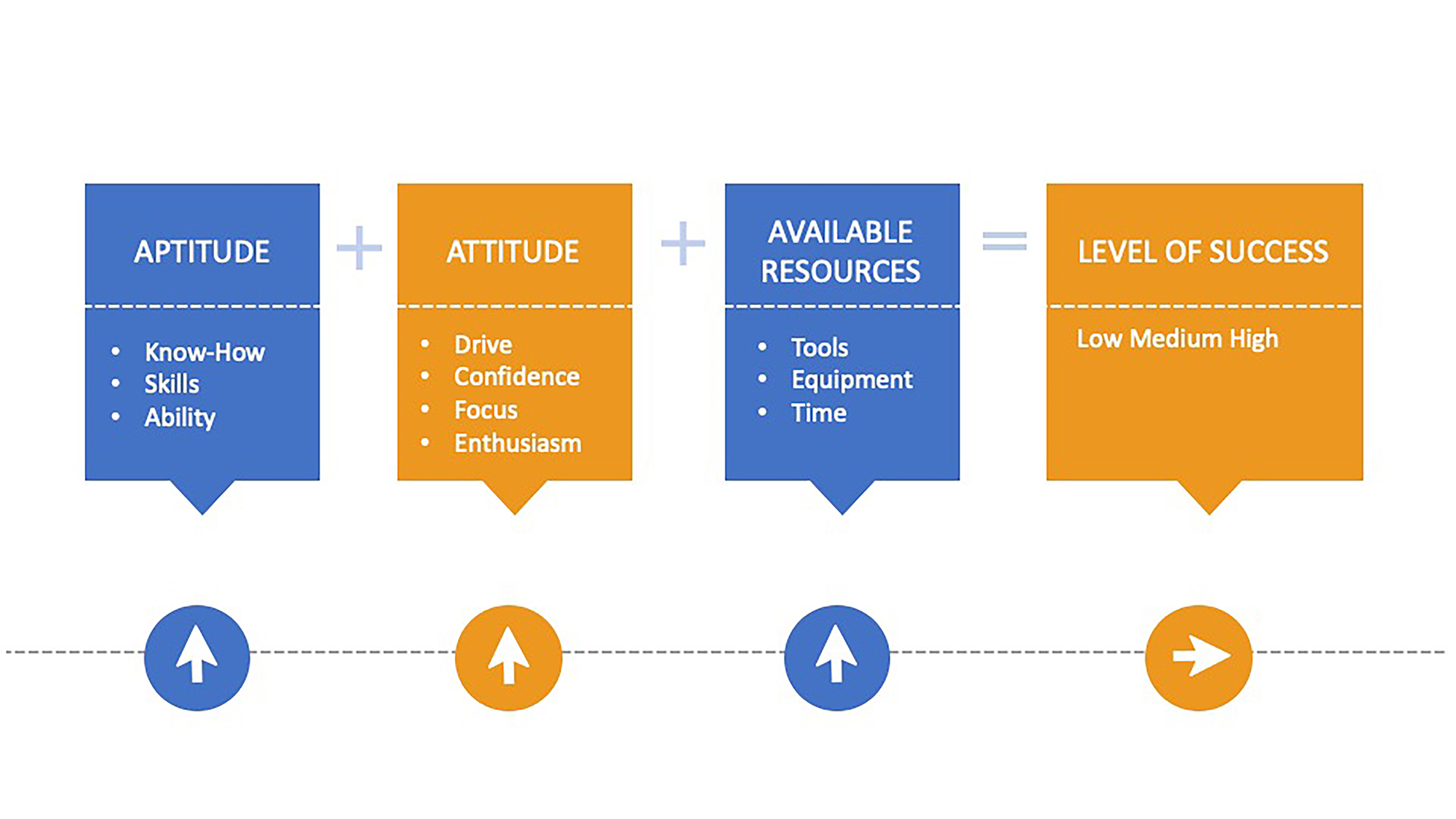 The tool enables clients to consider if the improved performance requires additional knowledge or skills; whether they have the confidence and commitment required, and if they have sufficient resources.
The model helps coaches to 'unpick' the issue and to analyse individual components of the issue
Question Strategies
Questions are the coaches' best friend. Questions need to be constructed carefully and are best used as part of a sequence of linked questions.
The grid shows how coaches could develop and ask a sequence of questions to explore a range of related issues and to challenge the client's thinking and understanding.
Questions are best used as part of a questioning strategy or framework rather than as a set of individual isolated questions.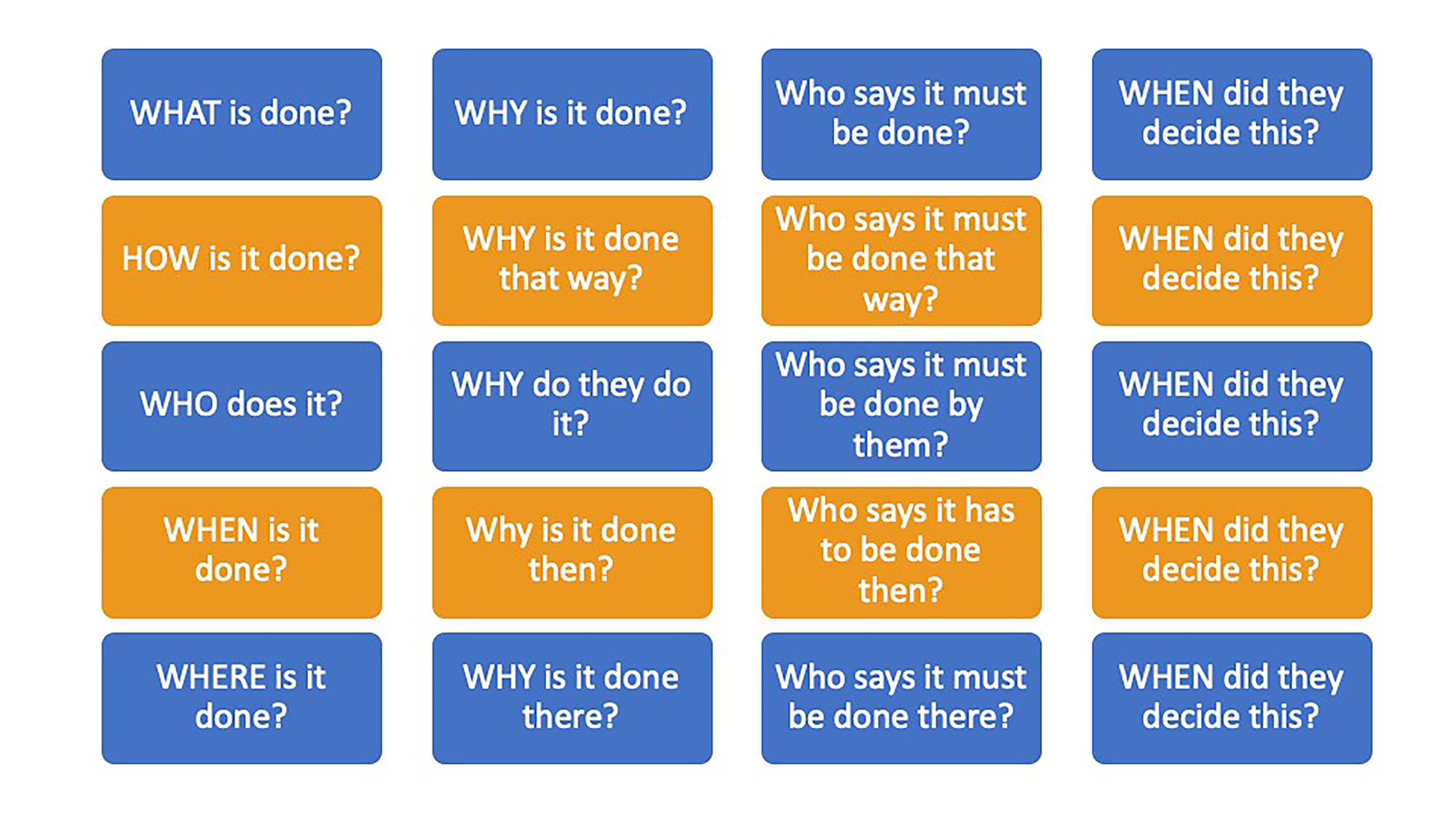 Question strategies
Five Stage Frameworks
The Five Stage Framework is another example of a question strategy or framework.
This framework is particularly useful when working with clients who feel unable to change as it would require them to first admit they were previously wrong.
The model is based upon a series of coaching questions designed to encourage clients to challenge and explore their feeling and beliefs.
Stage three is the key stage in this process and usually requires the use of probing and challenging questions to drill down to deeper levels of values and beliefs.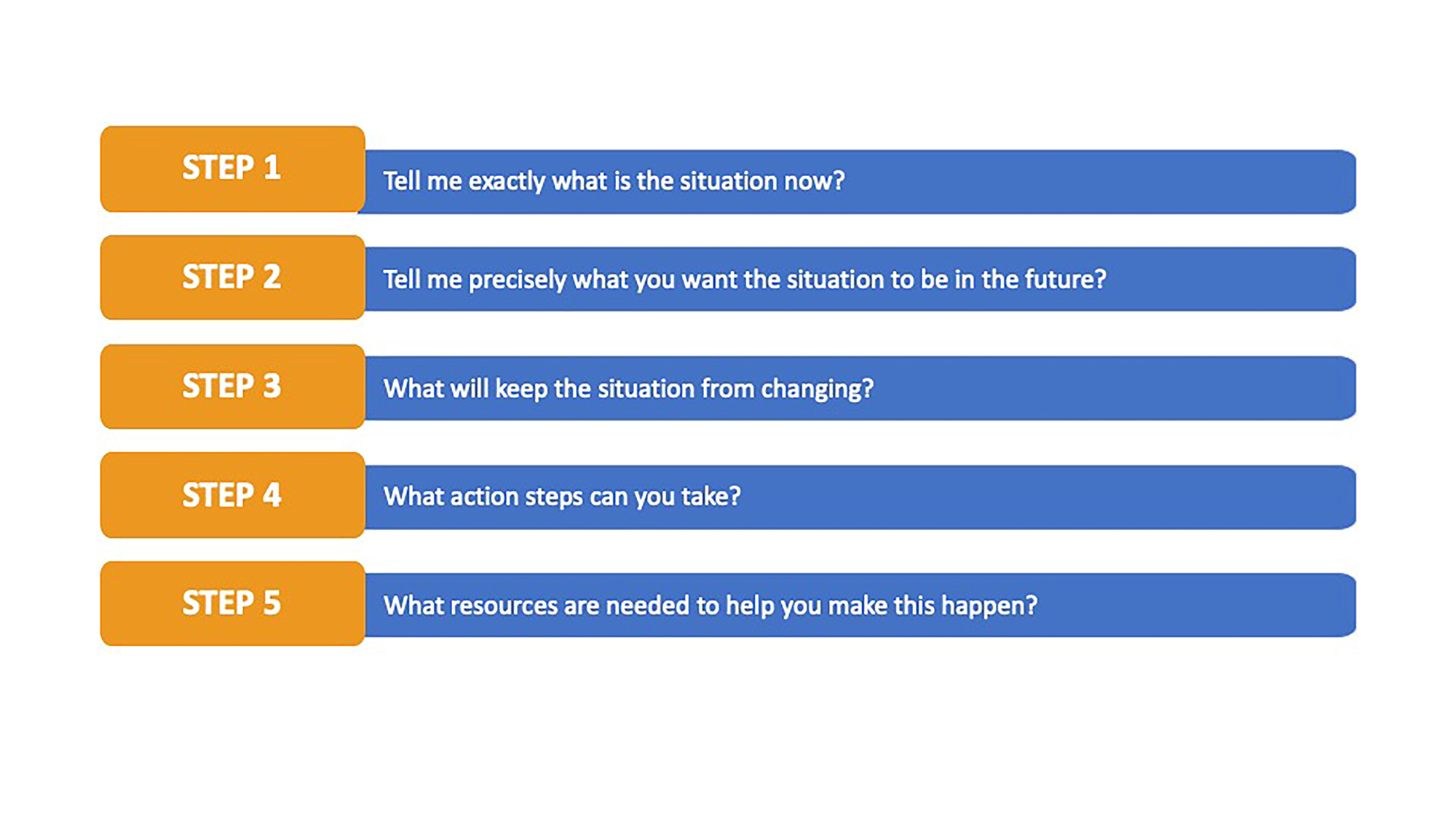 The Five Stage Framework
Journaling
Journals are useful techniques for helping clients to monitor record and reflect upon different aspects of their behaviour and performance.
Journals provide clients with a tool for capturing their actions and feelings, enabling them to reflect upon them at a later stage.
Journaling is not simply about maintaining a diary; it can involve making a list, answering a series of reflective questions, or making notes about feelings and behaviours.
The power of this technique is that it requires clients to stop and reflect upon their choices, actions, feelings and emotions. It can be used to help strengthen the relationship between talking and action and making progress; identifying unhelpful behaviours and to analyse the consequences of decisions.
Role Play
Role play can be a powerful and invaluable tool if used appropriately. Acting out a character role or a situation is a safe and practical way of helping clients to explore issues and problems from different perspectives as well as exploring their own feelings and ideas.
The client can take the role of themselves or the individuals with whom they are to engage. This can enable them to explore the impact of their behaviours on others and to practice new techniques, behaviours and skills in a safe environment (e.g. practicing an important presentation; providing feedback or challenging a senior manager or important customer).
A role play exercise need not be set up as a formal exercise: it could simply be in response to a question such as:
"Imagine you are talking to your customer right now, what would you like to say?"
Click on the lesson title under the "Next" button below to access the following lesson.