Structuring Coaching Sessions
There are several tools available to assist coaches in structuring their coaching.
The GROW Model
The GROW Model provides a simple and effective framework for coaching.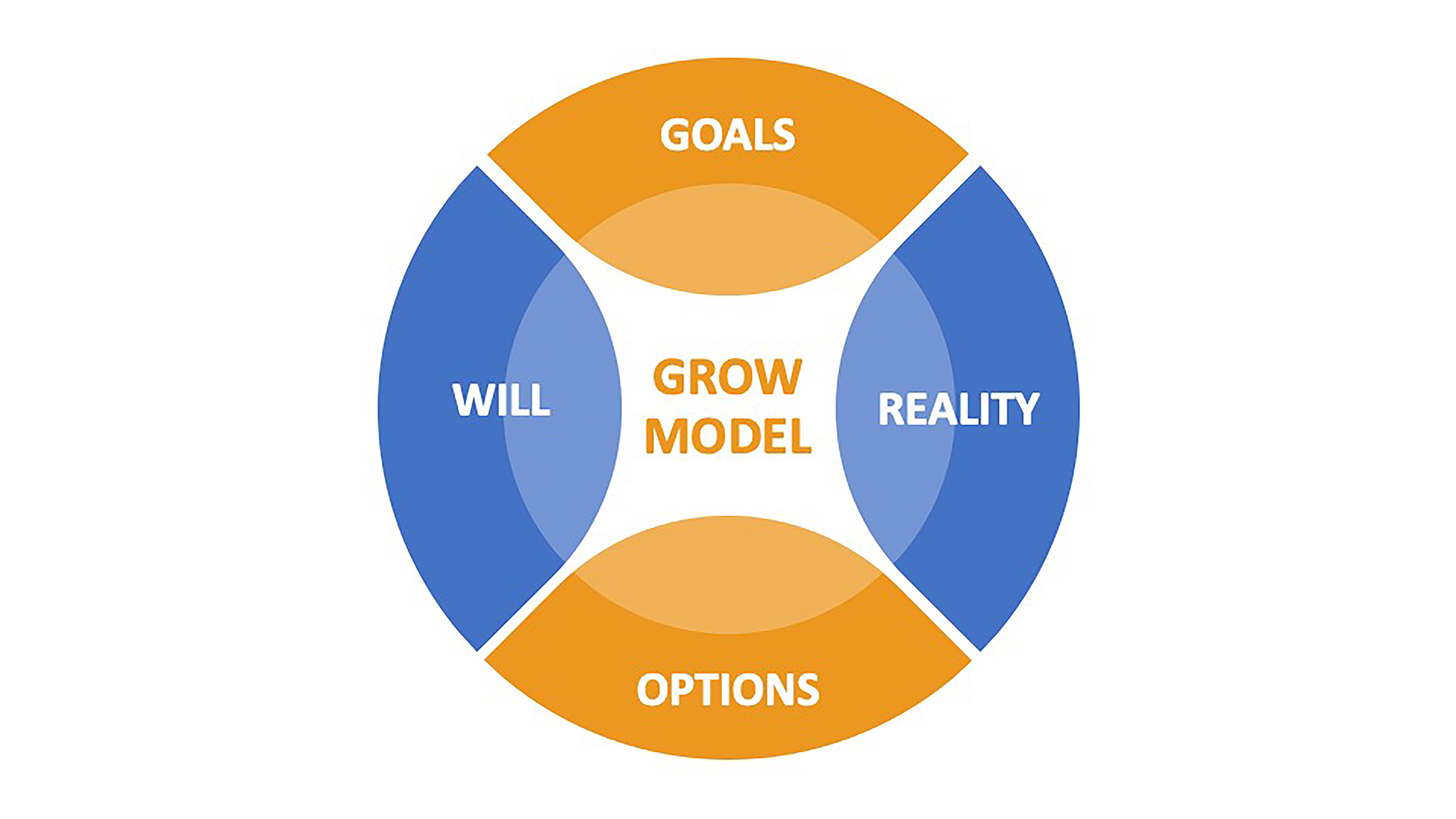 The Grow Model
Step 1: Identify the Goals:
What does the client want?
Agree topic for discussion, objectives and set long term aims (if appropriate)
Step 2: Identify Reality:
What is happening now?
Invite self-assessment, offer examples of feedback, discard irrelevancies, keep it 'real'
Step 3: Identify the Options:
What could you do? Consider the full range of options, invite contributions from client, make choices
Step 4: Agree what Will happen or Wrap Up:
What will the client do?
Commit to action, identify obstacles, make plans for training and support
The CIGAR Approach
The CIGAR approach was evolved by several consultants as an extension of the GROW Model.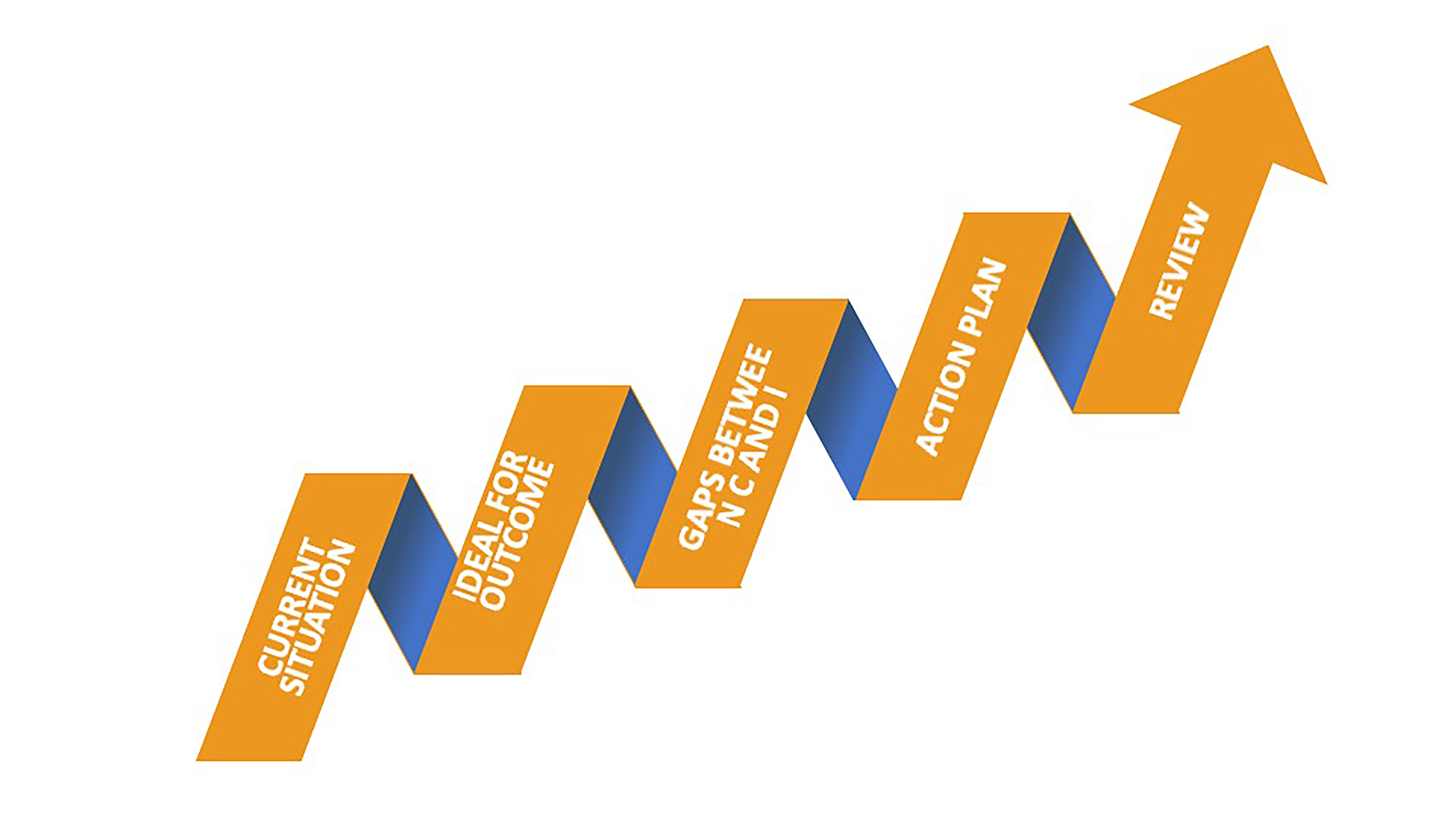 The CIGAR Approach
Step 1: Identify and examine the Current situation
Step 2: Agree what the Ideal outcome would be
Step 3: Consider what the Gaps are between C and I
Step 4: Prepare an Action plan
Step 5: Review progress
Click on the lesson title under the "Next" button below to access the following lesson.