Review and Up-date
Action plans provide the basis of the information required to review client progress. Coaches can use one of a number of feedback models such as the CARE Feedback Model.
The CARE Feedback Model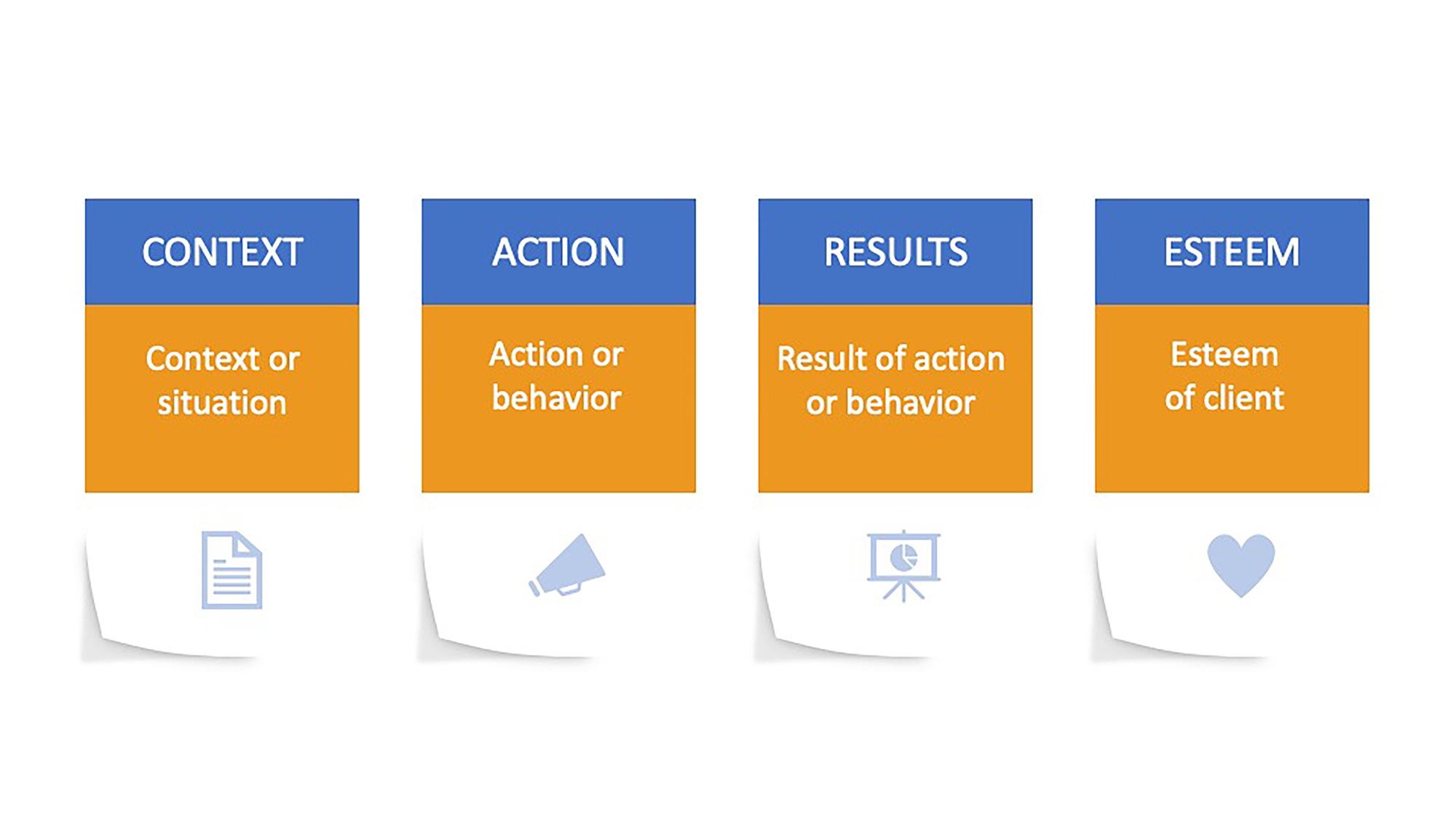 The CARE Feedback Model
The CARE Feedback Model enables clients to reflect upon their own progress rather than relying on the coach.
Clients are invited to summarise the issues and the actions they took before reflecting on their results.
The final stage is to for the client to reflect upon how they feel as a result, and in the case of lack of progress how they might feel if they had implemented the plan.
This model is ideal for clients to review their progress as per their action plan as it places the ownership of the actions and review with them.
Other feedback models are outlined in High Growth Enterprise Coach Fundamental Skills: Feedback.
Click on the lesson title under the "Next" button below to access the following lesson.