Coaching Tools: Specialist
SWOT
The SWOT Analysis has many uses in coaching. SWOT can be used to review an individual's strengths, weaknesses, opportunities and threats, those of an organisation or even as a tool to explore a problem and to identify potential solutions.
It is a flexible tool that can be used with individuals or a part of a team based facilitation or coaching session. One application of SWOT is to provide a semi structured approach to brainstorming. Once ideas and issues have been generated, they can be evaluated in terms of whether they are strength or a weakness. When used as part of team coaching, the SWOT approach is able to support consensus decision making and enable participants to develop a shared understanding of issues and solutions.
Business Improvement Tool
Visual aids and diagrams such as the Business Improvement Tool can provide a clear, visual representation of the options facing an organisation.
The Business Improvement Tool
The tool shows that there are only three main strategies for any business: strategies to do with productivity improvement, changing the asset base or growing revenue.
This tool is ideal for strategy planning sessions with clients and for clients who feel overwhelmed with the prospect of developing a business strategy.
Each of the three options can be explored in turn and any potential conflicts or incongruences such as the desire to grow revenue whilst reducing sales and marketing budgets can be identified.
Can Do: Cannot Do Matrix
This matrix tool provides a framework for helping clients to review the performance of team members.
It invites them to consider the skill or competence level of team members and their level of commitment, motivation or willingness to undertake a task or responsibility.
The value of such tools is in helping clients to critically reflect upon issues; to breakdown an issue into smaller chunks and to re-frame problems as part of the process to find solutions.
All coaches need to develop their own repertoire of tools and techniques ensuring that they have access to a mix of generic and specialist coaching tools.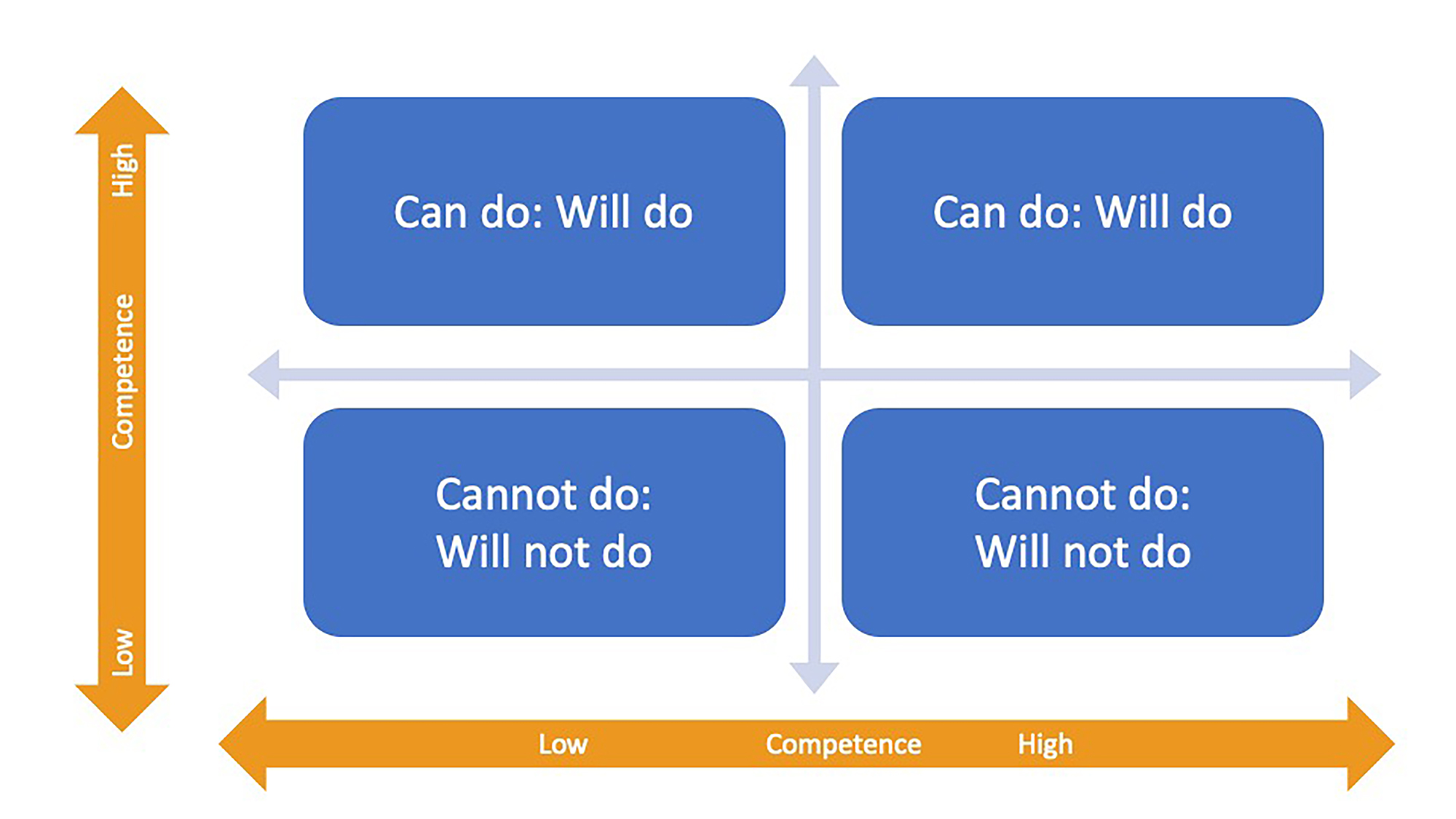 Can Do: Cannot Do Matrix
Click on the lesson title under the "Next" button below to access the following lesson.