SMART Action Plans
Coaching action plans need to be clear and encapsulate the ideas and energy of the action planning process. Action plans should be results focused and based upon client goals and objectives and the client's own ideas and proposed actions rather than those of the coach.
Effective coaching requires coaches and clients to have a clear understanding of what the client wants to achieve. This is usually set out as part of visualisation and goal setting sessions and provides the basis of establishing the client's objectives as they pursue their goal.
REFER TO YOUR ACTIVITY WORKBOOK AND SOLVE ACTIVITY NO. 8 IN THE LEARNING JOURNEY 5 SECTION
Action plans need to be SMART. Sometimes this can be difficult, but consideration must be given to each part of SMART even if the written objective does not have an explicit reference to each element of SMART the action plan must.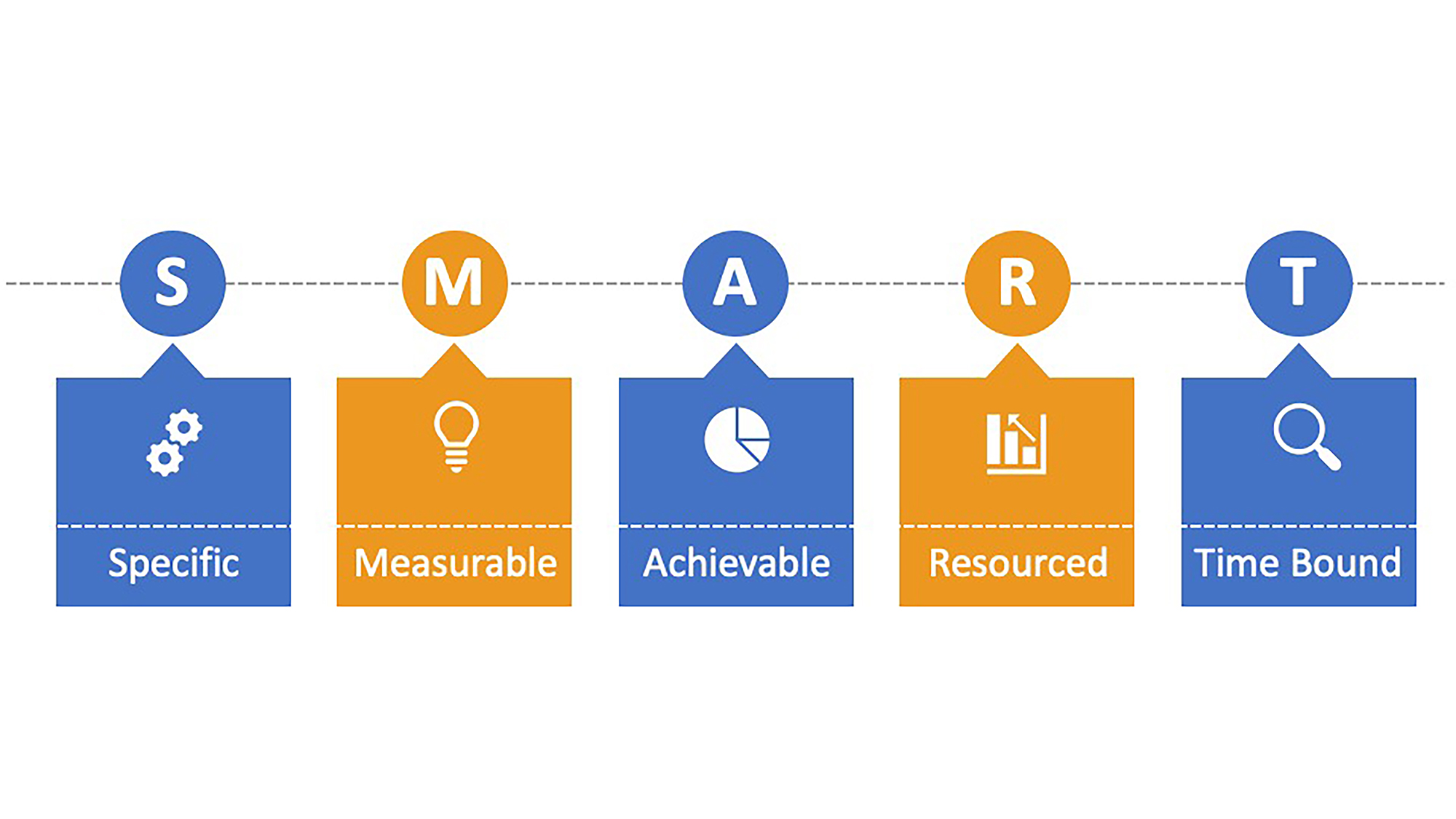 SMART Objectives
SMART action plans are:
Specific rather than vague: the more specific the better
Measureable so that progress can be monitored and reviewed
Achievable because unrealistic plans can de-motivate clients rather than inspiring them
Resourced with reference to what resources are required and how they will be obtained
Time bound so that clients have a clear deadline to focus upon
Click on the lesson title under the "Next" button below to access the following lesson.